By Product Category
Original equipment
FineArc-60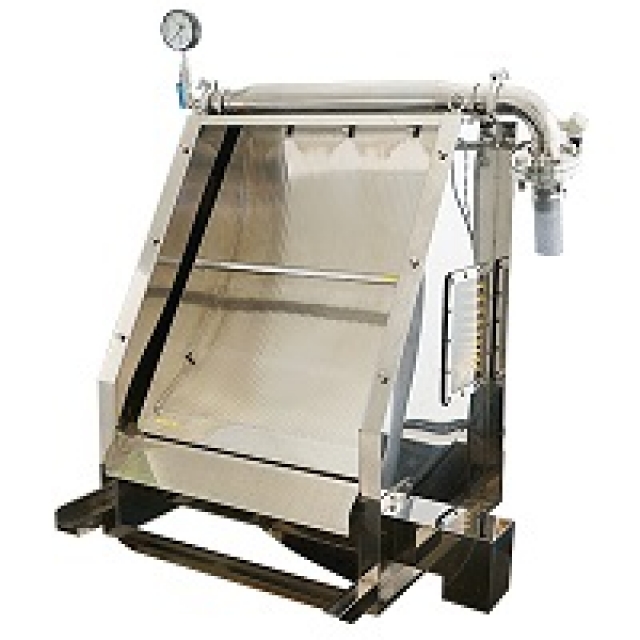 FineArc is a fine aperture screen that adopts Fine WedgeR as a solid-liquid separation screen with even finer apertures (less than 0.1 mm) than our conventional ULTRA TN SCREEN. It can be used for recovery of sludge and concentration of slurry.
* The appearance, specifications etc. are subject to change without notice due to product improvements and updates.
Features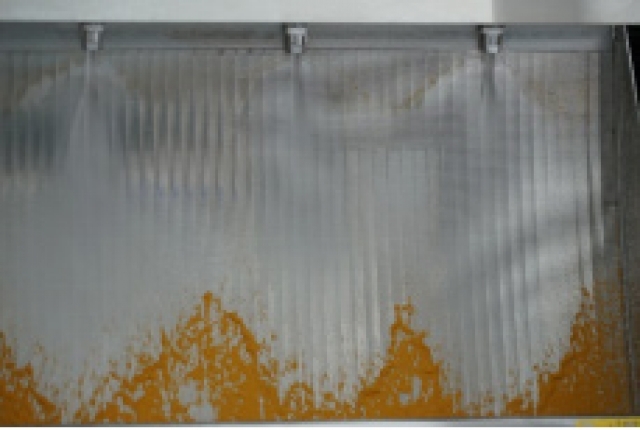 By injecting pressure liquid almost uniformly against the surface of Fine WedgeR, it is possible to perform solid-liquid separation with fine apertures.
| Contents / Models | CL200RN1 | CL200RN1-FW | CL600RN1 | CL600RN-FW |
| --- | --- | --- | --- | --- |
| Screen Wide | 200 | 200 | 600 | 600 |
| Case Wide | 500 | 575 | 750 | 900 |
| Case Depth | 800 | 800 | 800 | 800 |
| Case Height | 1300 | 1300 | 1300 | 1300 |
| Inlet Size | 32A JIS10KLRF | 32A JIS10KLRF | 50A JIS10KLRF | 50A JIS10KLRF |
| Outlet Size | 50A JIS10KFF | 50A JIS10KFF | 200A JIS10KFF | 200A JIS10KFF |
| Recovery Outlet | 253W x 130D | 253W x 130D | 653W x 130D | 653W x 130D |
| Option | None | Driven Flush Pipe | None | Driven Flush Pipe |
| Motor (kW) | - | 0.1 | - | 0.1 |
| Weight (kg) | 90 | 120 | 170 | 200 |
Slit (Slot)
Main Applications
・ Pretreatment for various microfiltration devices
・ Resin powder / insulation coating / fine powder recovery from chemical plants
・ Sludge in coolant liquid / whetstone recovery
・ Reduction of load of wastewater by sludge concentration
・ Recovery of algae
・ Secondary recovery for ULTRA TN SCREEN, etc.
・ Pulp, labels, fine fiber recovery
・ Sewage river discharge at various plants
Track Record of Performance
| Application | Slit / Slot (μm) | Supply Pressure (MPa) | Model | Throughput (m3/h) | Option |
| --- | --- | --- | --- | --- | --- |
| Removal of feathers, etc. from washing drainage of incubator | 20 | 0.2~0.3 | 600 | 5.3 | |
| Recovery of water‐bloom from pond | 20 | 0.2~0.3 | 600 x 2 | 20 | |
| Removal of resin powder in production line | 30 | 0.06 | 200 | 2 | Fixed Flush Pipe |
| SS removal in cotton coating solution drainage | 30 | 0.15 | 200 | 4 | |
| Removal of solid matter such as paper powder in ultra-high pressure washing circulating water | 30 | 0.17~0.18 | 200 x 3 | 15 | |
| Recovery and concentration of solids from highly concentrated drinking water | 50 | 0.24 | 600 | 5.6 | Driven Flush Pipe |
| Recovery of pickling drainage | 50 | 0.2~0.3 | 600 | 11.2 | |